Choose St Carthage's – the quality provider of Home Care Packages
Home Care Packages are for those with greater or more complex care needs. If you need many care and support services on an ongoing basis, you could be eligible for a Home Care Package.
Home Care Packages provide a number of services to meet your needs
Depending on the level of Home Care Package you receive, you can get assistance with a range of different services.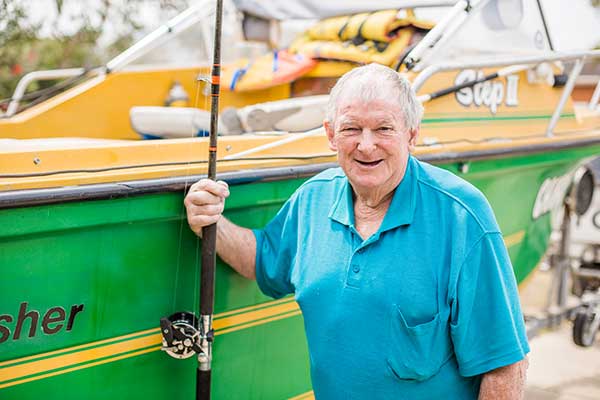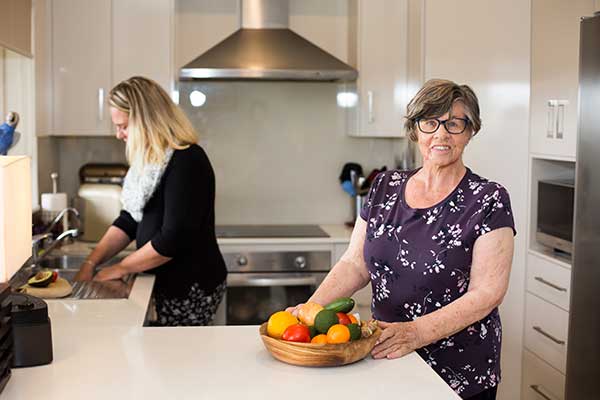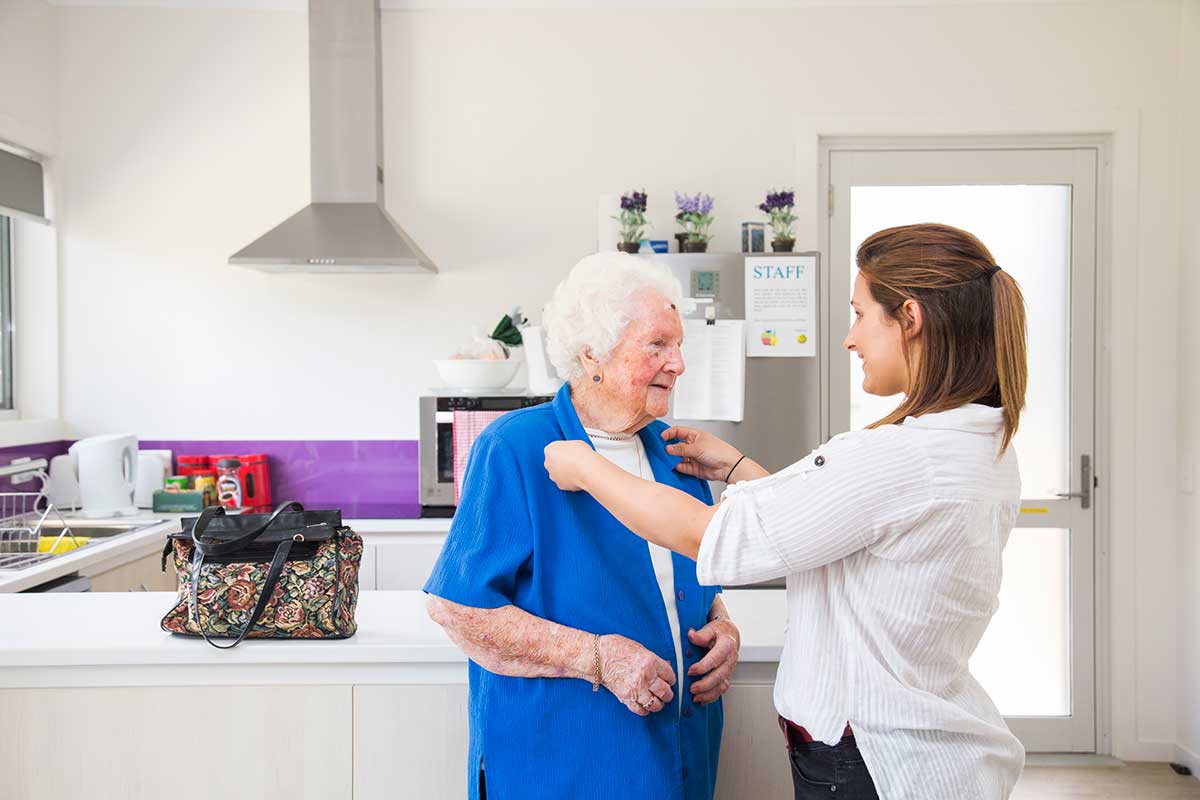 Bathing, Hygiene and Grooming
Help with bathing, showering, toileting
Help with dressing/undressing
Assistance with getting in and out of bed
Help with washing and drying hair, shaving
Reminders to take your medication
Nursing
Wound care and management
Someone to help you take your medication
General health and other assessments
General health and treatment education to improve self-management
Podiatry, physiotherapy, and other therapies
Speech therapy
Podiatry
Occupational therapy or physiotherapy services
Other clinical services such as hearing and vision services
Meals and food preparation
Help with meal preparation (including special diets for health, religious, cultural or other reasons)
Meal delivery services (excluding the cost of food)
Help with impairments or continence
Continence advisory services
Dementia advisory services
Vision and hearing services
Cleaning, laundry, and other chores
Help with making beds
Help with ironing and laundry
Help with cleaning like dusting, vacuuming, and mopping
Help with unaccompanied shopping
Home or garden maintenance
To maintain the home and garden in a condition of functional safety and provide an adequate level of security.
Changes to my home/ modifications
Access to professional recommendations from a qualified occupational therapist
Minor home modifications
Assisting the care recipient, and the homeowner if the home owner is not the care recipient, to access technical advice on major home modifications,
Aids to stay independent
Walking aids like crutches, quadruped walkers, walking frames, walking sticks
Mechanical devices for lifting you in and out of bed
Bed rails
Aids like slide sheets, sheepskins, tri-pillows
Pressure-relieving mattresses
Access to professional recommendations from a qualified occupational therapist.
Transport
Scheduling transport service
Providing access to external transport services
Assistance with shopping, visiting health practitioners, and attending social activities.
Social outings, groups and visitors
Arranging for a visitor to make in-home or telephone-based social calls
Providing a companion to assist with shopping or getting you to an appointment
Arranging social activities and providing or coordinating transport to social events
Arranging for you to attend group-based activities in a centre
Assistance setting up phone and internet communication services to keep in touch with loved ones
A care worker visiting you in your home for a short period of time (for example, when your carer is away or unavailable)
To start the process of receiving care in your home, contact My Aged Care and they will organise to get an assessment of your level of care.
When you receive your letter contact St Carthage's Community Care to let them know:
The assessment decision
The level of package you have been approved for
The reasons and evidence supporting the decision
Call St Carthage's Community Care on 02 6620 0000 if you need any assistance.
FAQ's – Home Care Package Services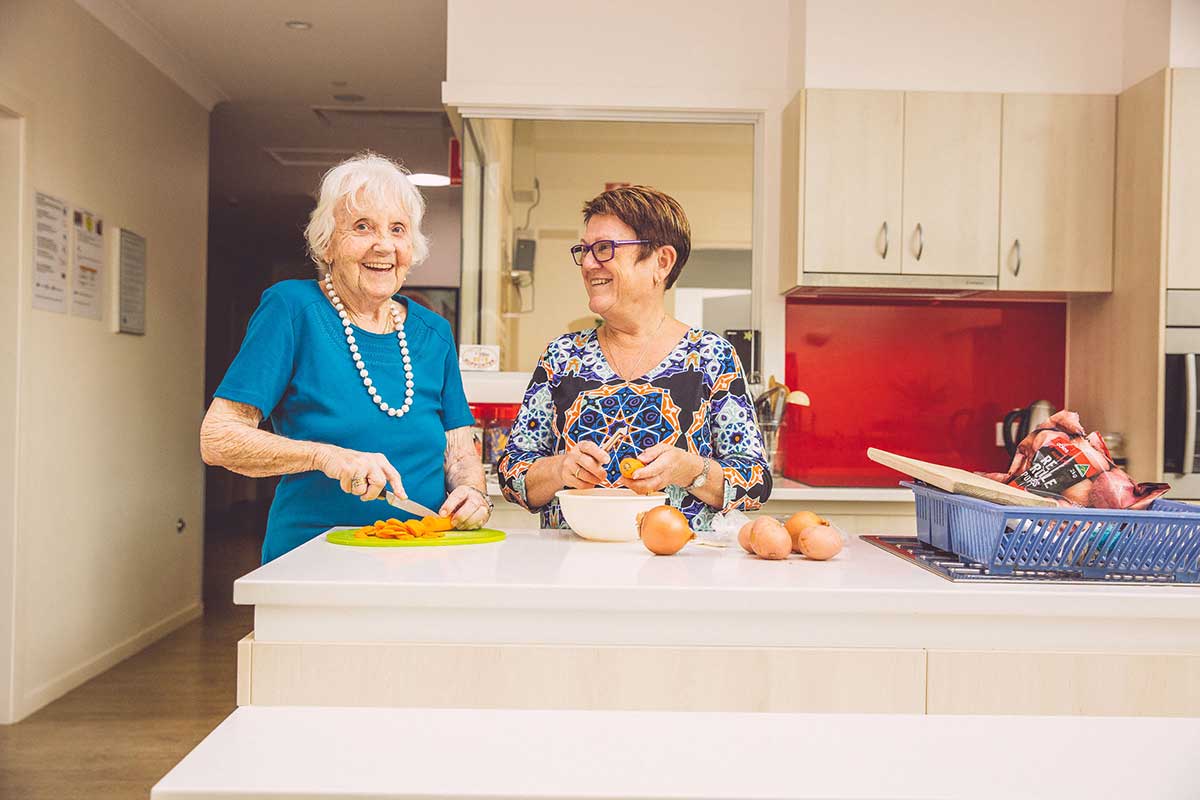 Home Care package fees
Our fees schedule provides information on common services and costs, including exit fees, to allow you to compare information when making a decision about choosing a provider.
The Schedule includes five common home care services:
Our hourly rate
Rates for 30 minute service and 45 minute service
After hours, weekend and public holidays
Cost for Kim
Additional care management fees
Cancellation fees
Care Management Fee (weekly fee):
Care management is a key component of your home care package. Care management includes activities relating to care provision and coordination of services.
Completing and reviewing Service Agreement and Care Plan
Coordination of all services
Ensuring that care is aligned with other supports
Dedicated Support worker
Providing a point of contact
Ensuring care is culturally safe
Identifying and address risks
Package Management Fee (weekly fee):
Standard Package Management services relate to the individual's goals and consist of the following:
Preparing Monthly Statements
Managing Package Funds
Compliance and quality assurance activities that meet the Aged Care Quality Standards
Invoice Handling Fee:
Invoicing and processing purchases are included in your weekly fees.
If you are unsure about what funding you might be eligible for, our Support team can help you.
Weekly Fees/fees for new clients
| Level | Care Management Fees | Package Management Fees |
| --- | --- | --- |
| L1 | $31.50 | $36.75 |
| L2 | $65.63 | $52.50 |
| L3 | $110.25 | $84.00 |
| L4 | $189.00 | $115.50 |
Client Testimonial
"Anna called to tell us her father, Walter, will be transferred to permanent care. She said Walter is fading and not mobile and its sad that he has to go into a nursing home but he can't go home. Anna thanked St Carthage's for everything we have done for Walter saying " you have been his life and all so wonderful". Anne said he was very hesitant at the beginning to have assistance but it ended up being all he talked about and was company for him every morning.
Anna said it has been a pleasure dealing with St Carthage's. I asked her to pass on our best wishes to Walter, saying we will miss his lovely gentle nature."
ANNA – CLIENT'S DAUGHTER